Benefits to Replacing Your Windows and Doors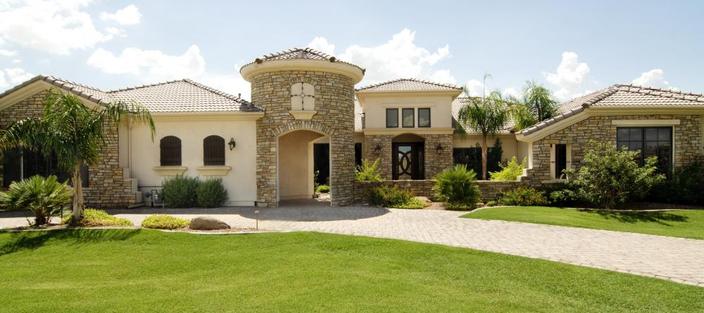 When it comes to replacing the windows and doors in your home, it is important to know exactly what you are getting out of your products, as well as understanding the differences between products that are designed for your home vs. inferior products that are all too often recommended by companies who are only worried about getting the homeowners money without worry of warrantying the products they install.
Here at Tampa Bay Window Replacement, we only use products that are made in Florida, for Florida Homes, which always include our Exclusive CCI Windows & Doors Transferable Lifetime Warranty, which even includes accidental glass breakage at no additional cost!
When remodeling your home, there are very few projects homeowners can do that actually add value to their home while paying them back at the same time. Windows have been shown to yield up to a 90% return on investment at resale, ranking windows and doors among the smartest economical choices when remodeling your Tampa or Sarasota home.
We have compiled a list of benefits that homeowners see when replacing their windows and doors. At Tampa Bay Window Replacement, every new window and door replaced on your home is custom ordered to your exact needs so we can ensure you receive every benefit you are searching for with your window and door replacement project.
Included Benefits
Lower electric bills, 30-50%
24/7 security with storm rated windows and doors
Noise reduction from insulated glass
Energy company rebates available up to $350
Homeowners' insurance rebates
Be comfortable without all the heat transfer from your old windows
Easy to clean with sashes that tilt-in
Give your home a fresh new look and added curb appeal
Easy to operate with heavy duty balancers and rollers
No more condensation from single pane drafty windows
Low-e glass blocks 99% of UV rays, preventing fading
No painting or staining EVER
Prevent mold and mildew build-up
No more fire risk from windows that won't open
Add lasting value to your home with proven 70-90% ROI
Warranty
The Tampa Bay Window Replacement Transferable Lifetime Warranty means you will never have to worry about your windows or doors leaving you stranded to do your project for a second time! We even cover accidental glass breakage at no extra cost! With our incentives and standard discounts, our customers receive the highest quality products, installation and service before, during, and after the project! We are a simple phone call away if anything ever happens to any product we install, with no service charges or trip charges ever!
Fully customized windows and doors mean you can finally have that dream look you've always wanted for your Tampa or Sarasota home. Our windows and doors can be made in almost any size and shape with multiple color options, grid patterns, and operating features to ensure you get the exact windows and doors you are searching for.